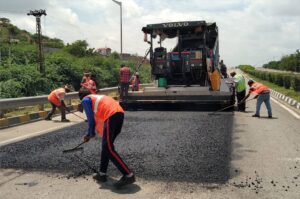 Empowering Infrastructure Development and Construction Excellence
Building Resilient Future Since 1995
Balajee group is committed to lay tomorrow's foundations, today. With an impressive track record spanning over 25 years, we have earned a reputation as a reliable, trustworthy, and highly valued partner for infrastructure development. Our competence is in sophisticated construction methods as well as an innovative and creative approach to project execution.
Building your Visions, Creating Reality
We are a trusted choice for key infrastructure projects.
Prominent Projects
As Infratech Solutions continues to innovate, each of these projects reflects our dedication to excellence, sustainability, and community development.
Infratech Solutions for a Changing World
Our team of skilled professionals are dedicated to create top-notch infrastructures, that not only stand the test of time but also contribute to the well-being of communities.